Viewing Remittance
1. Log into your MyGuestlist account
2. Click on the Ticketing tab

3. Click on 'Transactions'.

On this page you can view how much has come into your account (In the bank), how much you have withdrawn (in your pocket) and the booking fee for hosting the event.
You can search all transactions by entering restrictions in the section shown below: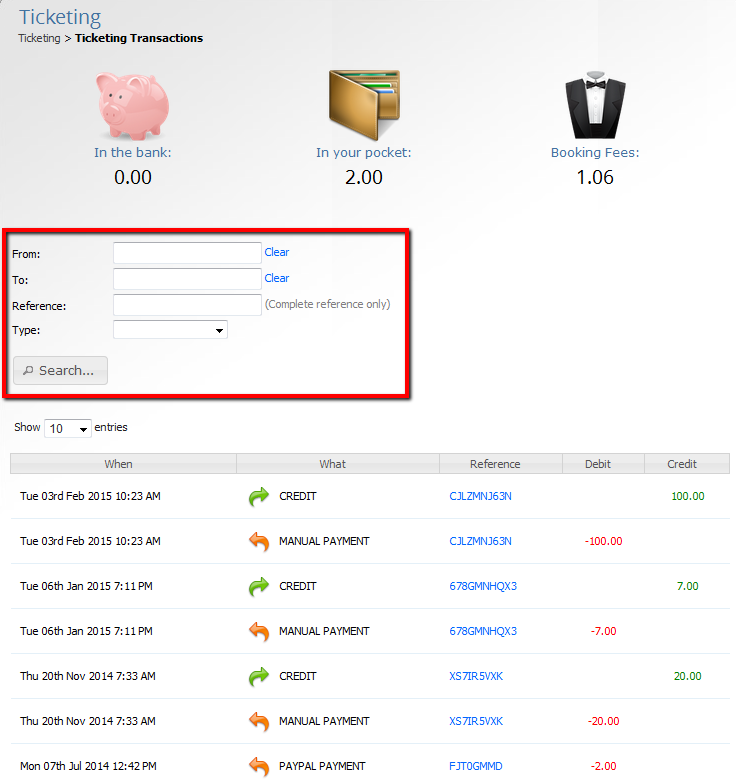 The entries will be displayed in the table below the search button.